A vision of opening... Back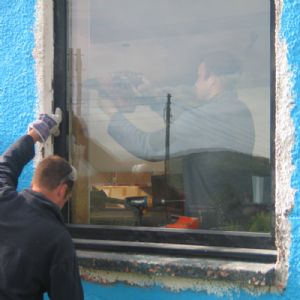 We had been in the depths of despair because our window supplier kept letting us down, but they have now finally arrived (albeit 3 weeks late).
Nonetheless, with everything else coming together at break-neck speed thanks to our fantastic joiners (Magnus Beveridge) electrician (Tongue Electrics) builders (Wm Campbell & Sons, and Ian James Campbell) plumber (David Bowes) and Painter (Donald Mackay), we can now actually schedule a grand opening.
Meanwhile, we are still open at our current premises, from 9-6 every day, where we still serve the 'best' HOT CHOCOLATE, the most delicious truffles, the smoothest, richest coffee, in beautiful surroundings.
For anyone who has never visited the 'original' Cocoa Mountain, take the opportunity now...we will be moving soon!